Zara is our Practice Director who came to us from Pittsburgh, Pennsylvania in the fall of 2019. Zara road-tripped from Pittsburgh to Seattle in August of 2019 with her loveable cats.
Zara graduated from The Pennsylvania State University in 2015 with a Bachelor of Science in Rehabilitation and Human Services and a minor in English. Her studies at Penn State are what brought her to her particular interest in the intersection between mental health and criminal justice.
Before her move to Seattle, Zara worked as the Director of a Clubhouse Model mental health program. While in that position, she held adjacent titles as an Adjunct Professor at the University of Pittsburgh School of Social Work and Co-Chair of the Sally and Howard Levin Clubhouse Advisory Board. Her favorite part of those roles was the amount of education and guidance that she was able to spread to people just stepping into the field. She traveled to many national and international conventions to present on issues such as inclusion and equality for people living with mental illness while also mentoring students in social work, counseling, and other healthcare-related programs.
Zara had been eager to shift gears to a more dynamic and impactful part of healthcare for quite some time. She saw her move to Seattle as an excellent opportunity to cross utilize her skills set and expand her knowledge of recovery combined with justice. Zara's passion for behavioral health and belief in recovery brings her ready and prepared to be a part of justice in our world.
D'Anthony Smith Ed.D., LMHCA, is a Counselor who came to us in the fall of 2021 after meeting Dr. Adler through a mutual acquaintance, a physical trainer. After playing seven seasons in the National Football League, Dr. Smith has found his second career as a Licensed Mental Health Counselor to be exciting and fulfilling.
As a member of the Super Bowl XLVIII Champion Seattle Seahawks, Dr. Smith has set out to advocate for mental and emotional health within both the Black and Athletic Communities. He is our liaison to the Black Lives Matter lawsuit cohort. In addition to his role here at the practice, Dr. Smith also enjoys teaching future practitioners and applying peer-reviewed research to his work with clients as an adjunct professor at Seattle Pacific University.
After graduating from the University of Western States in Portland, Oregon, Dr. Smith has become a true Pacific Northwesterner while maintaining his Southern roots. Establishing a private practice (Unleash! Mental Performance, https://www.unleashskill.com/) in Bellevue dedicated to the mental wellness of athletes, Dr. Smith often relies on his personal experience as a guide to obtaining his mission of improving the world of sports through the development of past, present, and future athletes. During his free time, Dr. Smith enjoys maintaining an athletic lifestyle and developing his Texas-Style smoking BBQ skills.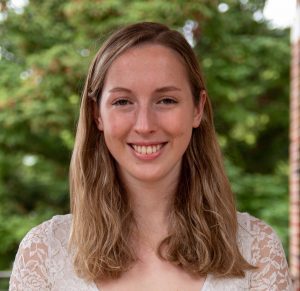 Kerry Qualter is our research intern who recently moved to Seattle, camping and visiting national parks as she road-tripped here from New York. She graduated from the Johns Hopkins University with her Bachelor's of Science in Neuroscience and minor in Psychology in May 2021. During her undergraduate years, Kerry volunteered as a research assistant for the Cognitive and Brain Sciences lab where she analyzed Diffusion Tensor Images (DTI) of stroke survivors with dysgraphia in search for the white matter tracts involved in spelling. Her studies at Hopkins led to her interest in the intersection between neuroimaging and criminal justice, topics she hopes to pursue in medical school and beyond. During her free time, Kerry enjoys gardening and improving her cooking skills.
1700 7th Avenue, Suite 210 Seattle, WA 98101-1323

Zara A. Sayles - Practice Director