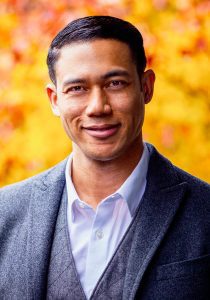 Shawgi Silver, M.D., MPHS
Forensic and Clinical Psychiatrist
Dr. Silver attended medical school and residency at Washington University in St. Louis where he also obtained a Master of Population Health Sciences degree. After certifying with the American Board of Psychiatry and Neurology in general psychiatry, Dr. Silver completed Child and Adolescent Psychiatry fellowship with a concentration in neurodevelopmental disorders at Seattle Children's Hospital and the University of Washington. He then went on to Forensic Psychiatry fellowship at Oregon Health & Science University. He earned the distinction of becoming a Substance Abuse and Mental Health Services fellow during his Child and Adolescent Psychiatry fellowship and has participated in numerous research projects. While originally from Los Angeles, California, Dr. Silver now resides and practices in the Northwest.
Dr. Silver has a wide range of interests including fitness, nutrition, writing, and film. He is a writer and producer and has acted in multiple feature-length films.
D'Anthony Smith, Ed.D., LMHCA
D'Anthony Smith Ed.D., LMHCA, is a Counselor who came to us in the fall of 2021 after meeting Dr. Adler through a mutual acquaintance, a physical trainer. After playing seven seasons in the National Football League, Dr. Smith has found his second career as a Licensed Mental Health Counselor to be exciting and fulfilling.
As a member of the Super Bowl XLVIII Champion Seattle Seahawks, Dr. Smith has set out to advocate for mental and emotional health within both the Black and Athletic Communities. He is our liaison to the Black Lives Matter lawsuit cohort. In addition to his role here at the practice, Dr. Smith also enjoys teaching future practitioners and applying peer-reviewed research to his work with clients as an adjunct professor at Seattle Pacific University.
After graduating from the University of Western States in Portland, Oregon, Dr. Smith has become a true Pacific Northwesterner while maintaining his Southern roots. Establishing a private practice (Unleash! Mental Performance, https://www.unleashskill.com/) in Bellevue dedicated to the mental wellness of athletes, Dr. Smith often relies on his personal experience as a guide to obtaining his mission of improving the world of sports through the development of past, present, and future athletes. During his free time, Dr. Smith enjoys maintaining an athletic lifestyle and developing his Texas-Style smoking BBQ skills.
1700 7th Avenue, Suite 210 Seattle, WA 98101-1323

Zara A. Sayles - Practice Director