Kabrianna Tamura is a Clinical Psychology PhD candidate at John Jay College of Criminal Justice in New York, New York. She served Forensic & Clinical Psychiatry in various roles spanning from research intern to practice manager from 2014-2019 while simultaneously graduating Summa Cum Laude with her Bachelors of Arts in Criminal Justice/Forensic Psychology (2016) and Master of Arts in Criminal Justice (2019) from Seattle University. She is a research coordinator for John Jay's Brain Health Lab and her interests include forensic neuropsychological assessment, cultural competency, and trauma-informed care for justice-involved populations. Kabrianna continues to collaborate with FCP on various projects and research endeavors.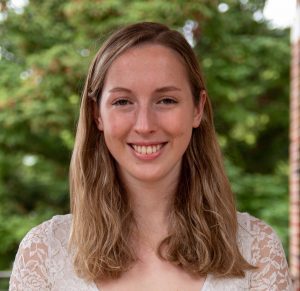 Kerry Qualter is our Neuroimaging Consultant who came to Forensic & Clinical Psychiatry after graduating from The Johns Hopkins University with a Bachelor of Science in Neuroscience and a minor in Psychology in May 2021. During her undergraduate years, Kerry volunteered as a research assistant for the Cognitive and Brain Sciences Lab where she analyzed Diffusion Tensor Images (DTI) of stroke survivors with dysgraphia in search for the white matter tracts involved in spelling. Her studies at Hopkins cultivated an interest in the intersection between neuroimaging and criminal justice, leading her to FCP. During her time here, Kerry began as a neuroimaging intern and was later promoted to administrative assistant. She collaborated with Dr. Adler and other experts in a research presentation for the 2022 International Congress on Law and Mental Health in Lyon, France on exciting developments related to neuroimaging in Fetal Alcohol Spectrum Disorders in the Forensic Context. Kerry has since moved back to her home state of New York to attend Albert Einstein College of Medicine in the Bronx as a medical student. She will continue to serve Forensic & Clinical Psychiatry as a neuroimaging consultant while she pursues this exciting degree.
Wes Center, PhD is a graduate of Howard Payne University, the U. S. Marine Corps' Amphibious Warfare School and Command and Staff College, the Defense Acquisition University, and Southwestern Baptist Theological Seminary where he earned Masters' degrees in Education, Marriage, and Family Counseling and a Research Doctorate in Psychology and Counseling. Dr. Center completed additional doctoral work at Walden University in Clinical Psychology.
Dr. Center served on active duty for over 20 years as a commissioned officer in the U. S. Marine Corps, retiring in 2002. He is a veteran of the Gulf War and served in a variety of command and staff assignments in the Fleet Marine Force and in joint duty assignments in the United States and Asia. Among his many decorations are the Defense Meritorious Service Medal, the Meritorious Service Medal with Gold Star, the Navy Commendation Medal, the Air Force Commendation Medal, and Combat Action Ribbon.
Dr. Center founded Focus for Living, PLLC in 2010 after leaving hospital-based clinical work in order to focus on Quantitative Electroencephalographic (QEEG) guided neurofeedback. For the past 10 years, he has been a thought leader in the field of psychophysiology and the application of emerging technologies to treating difficult clinical presentations such as complex PTSD, combat-related PTSD, autism spectrum disorders, substance use disorders, mood disorders, PANS/PANDAS, and attention-deficit hyperactivity disorders. Dr. Center has trained hundreds of clinicians in QEEG-guided neurofeedback as an instructor of the Biofeedback Certification International Alliance's Blueprint of Knowledge as well as mentoring clinics and clinicians in Asia, Europe, and North America in the processes of linking symptoms to dysregulation in the brain using QEEG-guided neurofeedback. He has also served as a subject matter expert for using emerging imaging technologies of QEEG for forensic and neurological applications.
Loreli thompson, PhD, SOTP
Dr. Thompson is a Washington State licensed clinical psychologist who specializes in the assessment and treatment of trauma, depression, and PTSD in first responders. Prior to that, she was a police officer with the city of Lacey, Washington for 30 years. During her law enforcement career, she was assigned at different times as a patrol officer, detective, patrol lieutenant, and drug task force commander. She specialized in the investigation of sexual offenses, child abuse, and interpersonal violence for most of her law enforcement career, regardless of assignment, where she developed her interest in trauma.
She completed a BA in Criminal Justice from St. Martins, MA in Criminal Justice from Pacific Lutheran University, MA in Clinical Psychology from Chapman University, and PhD in Clinical Psychology from Fielding Graduate University, an APA accredited university. Her doctoral internship was at Maple Lane School for Boys, which was a juvenile rehabilitation facility for adolescent males ages 15-21 who had mental health issues in conjunction with their criminal behavior. Many of them had suffered extremely abusive and violent childhoods. She has a private practice which not only treats first responders, but also includes support for investigators at the local, state, and federal level who must seek out those who deal with child pornography offenders. She routinely presents to first responder groups on trauma symptoms and wellness.